ATLANTA HILLTOPPERS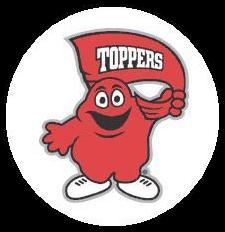 1958 Champions
1967 Champions
1971 Champions
1960 Pennant
1974 President's Trophy

Atlanta-Fulton County Stadium
(1965) 51,500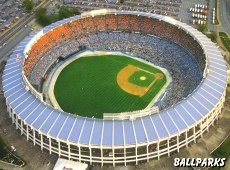 FULLY FRY ∑ Owner since November 1, 1971
Age 40 ∑ Houston, Texas
mingthemerciless02@hotmail.com
Worlds oldest College Student (40). Cut my teeth in the 11 dollar rainbow section at the Astrodome. Once had J.R Richard at my Super Bowl Party. Once worked for Ques-Tec and thus saw every pitch of every Astros home game for 4 years, blessed out FOX announcer who was complaining that no one would watch the '05 World Series because neither the Yankees or Red Sox were in it. I told him he should probably be covering a cow chip tossing contest in Nuevo Laredo. Favorite Ballplayer is Terry Puhl, least favorite is Albert Pujols who has been doing my Astros so long they should have a pre-nup.

INTERNATIONAL LEAGUE
Houston Generals (AAA)

PREVIOUS OWNERS
Mark Allen (1951-59)
9 seasons: 651-735 .470
Ben DeGrass (1960-61)
2 seasons: 176-132 .571
Mark Allen (1962-64)
3 seasons: 157-246 .390
Billy Goodman (1964)
1 season: 27-56 .325
Glen Reed (1965-71)
7 seasons: 571-553 .508

Louisville Colonels (1951-1964)

BOSTON FEDERALS

Fenway Park
(1912) 35,200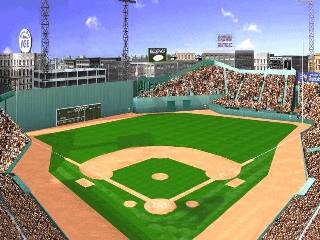 BRENDAN HARRIS ∑ Owner since November 1, 1969
Age 31 ∑ Springfield, Virginia
bharris@alumni.nd.edu
Grew up all over the place, but spent some quality years in upstate NY as a fan of the AAA Syracuse Chiefs (now the more politically-correct but less plausible SkyChiefs), getting to watch guys like Roy Halladay and Joe Carter before they were stars. Moved to St. Louis in high school and became a diehard Cards fan my first summer, watching childhood idol O. Smith and ugly-but-quick Willie McGee. The Commish got me hooked on Strat, and then recruited me into UL. Looking forward to the challenge of rebuilding the Feds and bringing some pride back to the loyal fans at Fenway, especially my grandmother -- a lifelong Red Sox fan married to a diehard Yankees fan.

INTERNATIONAL LEAGUE
Philadelphia Keystones (AAA)

PREVIOUS OWNERS
Gregory Bish (1951-53)
3 seasons: 188-181 .509
Jeremy Weimer (1953)
1 season: 44-49 .473
Don Carrington (1954-55)
2 seasons: 158-150 .513
Jackie Robinson (1956-57)
2 seasons: 104-110 .486
Shawn Martin (1957-69)
13 seasons: 936-1063 .468

New York Gothams (1951-1960)

BROOKLYN SUPERBAS



1955 Champions
1957 Champions
1960 Champions
1961 Champions
1962 Champions
1963 Champions
1964 Champions
1966 Champions
1958 Pennant
1959 Pennant
1969 Pennant

Frank Thomas Memorial Stadium
(1955) 40,120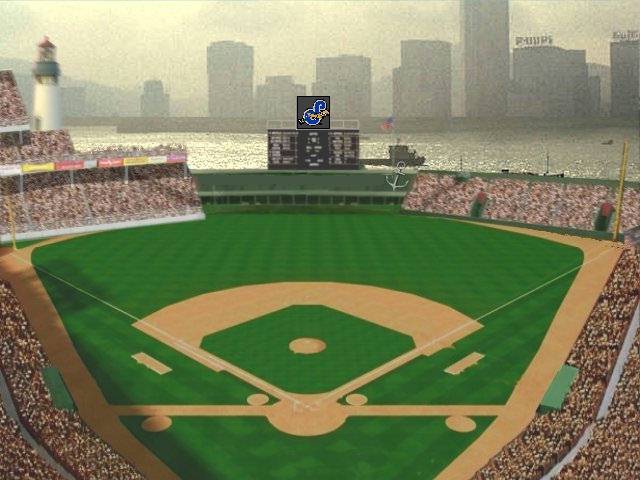 TERRANCE CARLSSON ∑ Owner since October 15, 1973
Age 41 ∑Pueblo, Colorado
tg.carlssonootp@yahoo.com
Originally from Stony Brook, New York. Lived there until I was 17 then joined the Army. I have lived in numerous places, including overseas. Right now I am on what they call terminal leave awaiting my official retirement date of 31 March. I plan on going to college full time. I am married and have three sons ages 12, 3 and 1.

I have been playing OOTP since number 3. I have only recently started playing in online leagues. I am a baseball junkie my television rarely has anything besides a game or the MLB network on. I have been a Mets fan since I can remember. It was rare for me to miss more then ten games a year during my teenage years. I am a stat geek and I'm usually on Baseball-Reference.com a few times a day.
INTERNATIONAL LEAGUE
Sultanes de Monterrey (AAA)

PREVIOUS OWNERS
Frank Thomas (1951-52)
2 seasons: 105-123 (.461)
Glen Reed (1952-64, 1972-73)
15 seasons: 884-676 (.567)
Rick Magar (1965-69)
5 seasons: 454-349 (.565)
Judd Lasher (1970-71)
2 seasons: 115-205 (.359)
CHICAGO COLTS


1965 Champions
1973 Champions
1961 Pennant
1962 Pennant
1963 Pennant
1964 Pennant
1966 Pennant
1970 Pennant
1972 Pennant

Comiskey Park
(1910) 52,000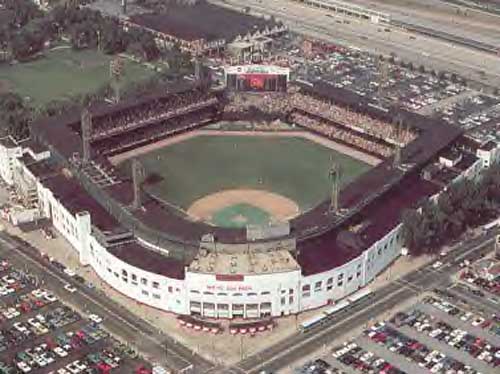 LANCE MUELLER ∑ FOUNDER OWNER
Age 37 ∑ Los Angeles, California
lmule22@yahoo.com
I was born in Orange, CA, grew up in the SF/Bay Area, went to college in Chico, and now work in Los Angeles as a television writer /producer/editor. No kids or house on the hill, but I do have one terrific wife and two, umm, nice cats. I met Tim through fellow owner Charlie Qualls and have been involved in 4 different virtual leagues of Tim's. The 2002 World Series was a baseball high point for me because I grew up an Angels (as in California, not Los Angeles of yadah yadah) fan and became a Giants fan during my years in the Bay Area. My all time favorite players are Rod Carew and George Brett.

INTERNATIONAL LEAGUE
Kansas City Monarchs (AAA)

CLEVELAND BARONS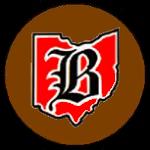 1965 Pennant
1967 Pennant
1973 Pennant

Cleveland Municipal Stadium
(1931) 78,0002 Capacity: 35,200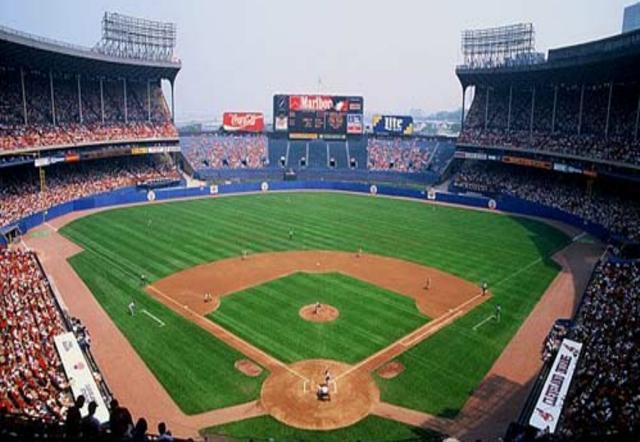 CHARLIE QUALLS ∑ FOUNDER OWNER
Age 39 ∑ Burbank, California
jesussings@yahoo.com
Born and raised in California, mostly in NorCal/Bay Area. Now I'm in Burbank: one wife, two dogs, no kids. Working in Reality TV. I met Tim while we were both working at Domino's in Stockton, CA in '88. He got me into Micro League and I have had a team or two in almost every incarnation since. I'm a lifelong Giants fan, but my favorite player of all time is Tony Gwynn.
INTERNATIONAL LEAGUE
Pittsburgh Maulers (AAA)

Boston Beacons (1951-1958)
DALLAS TEXANS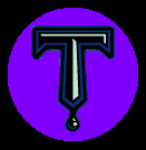 Turnpike Stadium
(1955) 35,185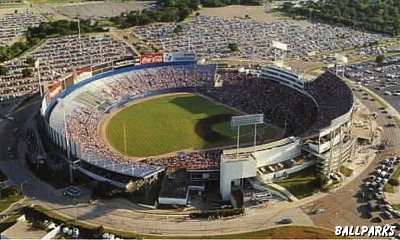 ERIC CLEMONS ∑ Owner since October 1, 1965
Age 38 ∑ Charlotte, North Carolina
ec2285@gmail.com
I am a physician in Charlotte, NC, married, with a 7-year-old daughter. I grew up in Arkansas and am a big Razorback fan. I am a relative newcomer to baseball, not becoming a fan until medical school when my eventual wife and I would go see the local (at the time) AA club, the Memphis Chicks. Since then I have been pretty much hooked and eventually became a Detroit Tiger fan while I was living in Ann Arbor, MI. Now we pretty much try to support our local team which is the AAA affiliate of the White Sox.
I have been playing since OOTP 4 but took some time off from online leagues until the last few months when I decided I needed a hobby and got back into it. Otherwise I enjoy most sports and am a bit of a history buff.

INTERNATIONAL LEAGUE
Memphis Chicks (AAA)

Expansion team (1962)

PREVIOUS OWNER
Ben DeGrass (1962-65)
4 seasons: 334-314 (.515)

DENVER 14ERS
Mile High Stadium
(1948) 34,645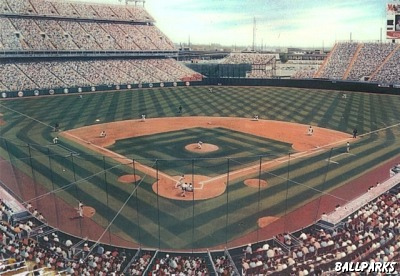 TIMOTHY SMITH ∑ Owner since October 15, 1973
FOUNDER OWNER ∑ LEAGUE PRESIDENT
Owner, St. Louis Maroons (1951-1973)
Age 42 ∑ Bethesda, Maryland
united.league@gmail.com ∑ smittytj@gmail.com
I grew up in Denver with the Broncos and didn't get into baseball until high school, when I started a head-to-head computer baseball league which ran off and on for 15 years. We used Micro League Baseball, Tony LaRussa 3, and finally Out of the Park Baseball, which got me into online leagues. Several current UL owners date back to those Micro League days in the 1990s. Later got into cards-and-dice Strat.
Grew up with the great Cardinals teams of the '80s, became a Giants fan after moving to California, and a Nationals fan as of 2005. But my true hometown team is the Colorado Rockies.
Favorite players: Rabbit Maranville, Tris Speaker, Walter Johnson, Lou Gehrig, Buck O'Neil, Gil Coan, Willie Mays, Roberto Clemente, Ozzie Smith, Tim Raines, Larry Walker, Ichiro, Troy Tulowitzki, Carlos Gonzalez.

INTERNATIONAL LEAGUE
Phoenix Firebirds (AAA)

Expansion team (1974)

DETROIT GRIFFINS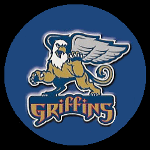 Kiner Field
(1965) 40,000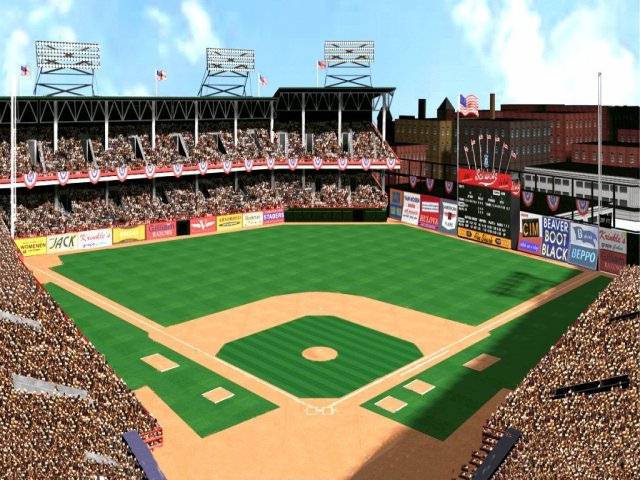 DOUGLAS KOHN ∑ Owner since November 3, 1973
Age 39 ∑ Freeport, Illinois
djanvk@gmail.com
When I graduated from High School I joined the Army, which I served in for 10 years. I am a Respiratory Therapist, husband and father of four. I've been a baseball fan since I was young and playing Pee Wee league, I'm a avid baseball card collector and proud owner of Ernie Banks rookie card that I saved up for when I was 13. Along that note I am a Chicago Cubs fan and love to read about the history of the game. I first started playing baseball Sim style of game on my Commodore 64 computer awhile back, then a few years ago got into Diamond Mind baseball until I found OOTP just recently.
INTERNATIONAL LEAGUE
Twin Cities Trappers (AAA)

PREVIOUS OWNERS
Brad McNeely (1951-55)
5 seasons: 336-414 (.448)
Sean Holloway (1955-70)
16 seasons: 1126-1269 (.470)
Sparky Anderson (1971)
1 season: 82-78 .513
John Horsch (1972-73)
2 seasons: 166-158 .512
LOS ANGELES OUTLAWS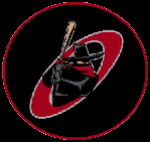 1968 Pennant
Arroyo Seco Stadium
(1958) 56,000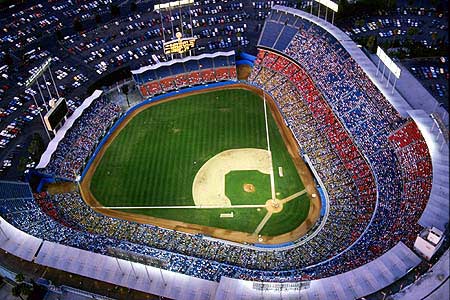 PETER VAYS ∑ Owner since February 2, 1960
Age 29 ∑ Chicago, Illinois
p_vays@yahoo.com
I was born behind the Iron Curtain so baseball was not my first love but now I can't get enough. I play in a softball league and get involved with many simulation leagues. OOTP is rather new to me, I have been playing only about 8 months.
Playing Style - love to take teams in need of a turn around and rebuilding through the draft, preferably with late picks that work out.
Trade Style - like to get creative and trade often.
Goals - bring the LA team out of the basement within two years and get them competing.
Favorite Teams - Baseball: Mets and Blue Jays. Football: Bears and Chiefs - Basketball: Suns
Favorite Movie - I have many but things like Reservoir Dogs, Braveheart, Tommy Boy, Old School and I love the Family Guy show.

INTERNATIONAL LEAGUE
San Diego Admirals (AAA)

PREVIOUS OWNER
Chris McCreight (1955-59)
4 seasons: 347-423 .451

Expansion team (1955)
MANHATTAN GRAY SOX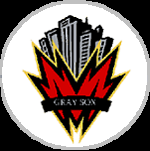 1968 Champions
Yankee Stadium
(1923) 67,000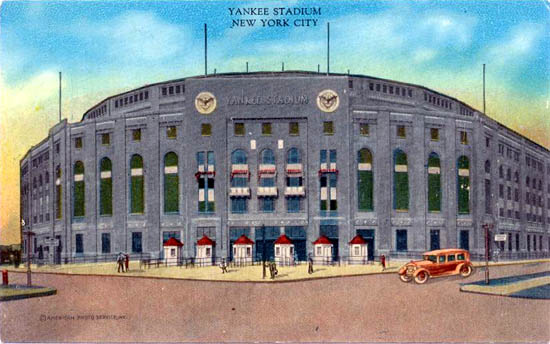 ERIC HOLTHAUS ∑ Owner since February 15, 1971
Age 29 ∑ Tucson, Arizona
holthaus.eric@gmail.com
I grew up in small town Kansas -- the kid always picked last on the team, but who would trade you 2 Bo Jacksons for a Ryne Sandberg rookie card (and always had the latest Beckett for secret reference), and would stay up late organizing my cards by team and year. I was (and still am) a die-hard Royals fan -- which hasn't counted for much since about 5th grade or so, but hey, that's life. Since then, I've been a hometown fan of the Cardinals (during college in St. Louis), the Mariners (during a stint in Portland in 2004-2005), and most recently, the Mets (after moving to NYC in 2005). But I'm still a Royals fan at heart.
Favorite players -- Nolan Ryan, George Brett, Cal Ripken, Rickey Henderson, Ken Griffey Jr, Johnny Damon, Curt Schilling, Zack Greinke.
Favorite websites -- fangraphs, 538.com, yahoo fantasy sports

INTERNATIONAL LEAGUE
Havana Sugar Kings (AAA)

PREVIOUS OWNER
Jeff Gurganus (1962-70)
9 seasons: 707-743 .488

Expansion team (1962)
MONTR

…

AL VOYAGUERS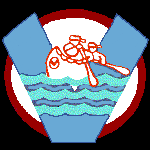 Stade Parc Jarry
(1974) 28,456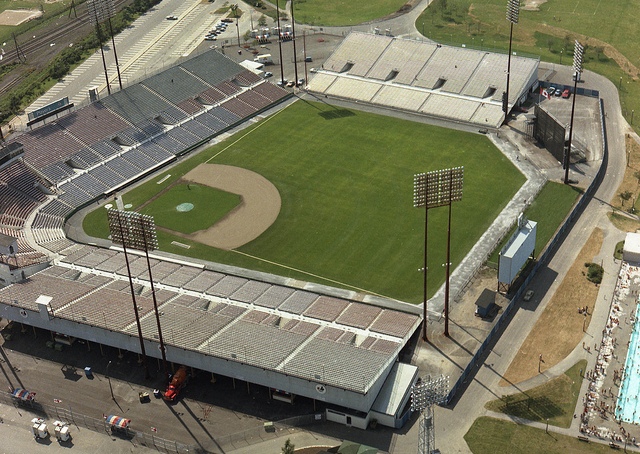 GLEN REED ∑ Owner since October 15, 1971
Owner, Brooklyn Superbas (1952-1964, 1972-73)
Owner, Atlanta Hilltoppers (1965-1971)
Age 41 • San Jose, California
glenreed@stanfordalumni.org
Sign: montreal expos logo
Turn-ons: five-star prospects, lefty power pokers, swift-hitting glove men, and '88 andy van slyke
Turn-offs: smokers, '81 dodgers, slow-footed k-dogs, and the old testament (book of genesis excepted)
Favorite movie: clerks
Favorite book: master and margarita (burgin & o'connor translation)

INTERNATIONAL LEAGUE
Toronto Marlies (AAA)

Expansion team (1974)
ST. LOUIS MAROONS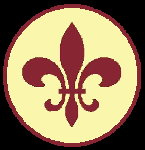 1951 Champions
1969 Champions
1957 Pennant
Sportsman's Park
(1902) 34,0001902 Capacity: 34,000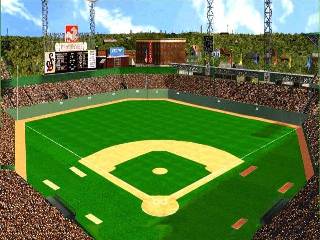 JOANNA GRAHAM ∑ Owner since October 15, 1973
Age 30 ∑ Fairfax, Virginia
jgraham@gmac.com
I grew up in St. Louis and have been a diehard Cardinals fan since infancy – I'm pretty sure my first Cardinals memories are listening to Jack Buck over the radio in my crib. I've dabbled in fantasy leagues (baseball, football, college fb) since 1998, in part because my own athletic abilities left much to be desired and living vicariously through professionals proved to be far more entertaining. Having lived in the DC area for 12+ years, I've adopted the Nationals as my red-headed stepchild of a hometown team (watching Strasburg's debut in person was absolutely riveting), I bleed Hoya Blue and will forever be grateful to ND football for introducing me to my now-husband. I love stats, running, eating, Tony La Russa, Jon Gruden I have a secret crush on Coach K even though I can't stand the Dukies, and I once swam in Ozzie Smith's baseball glove shaped pool. In an ideal world, baseball would run year-round, there would be no DH and mullets would be illegal for all professional athletes.
INTERNATIONAL LEAGUE
Portland Timbers (AAA)

PREVIOUS OWNER
Timothy J. Smith (1951-73)
23 seasons: 1,864-1,764 .514
SAN FRANCISCO SPIDERS


1959 Champions
1974 Champions
Seals Stadium
(1931) 30,180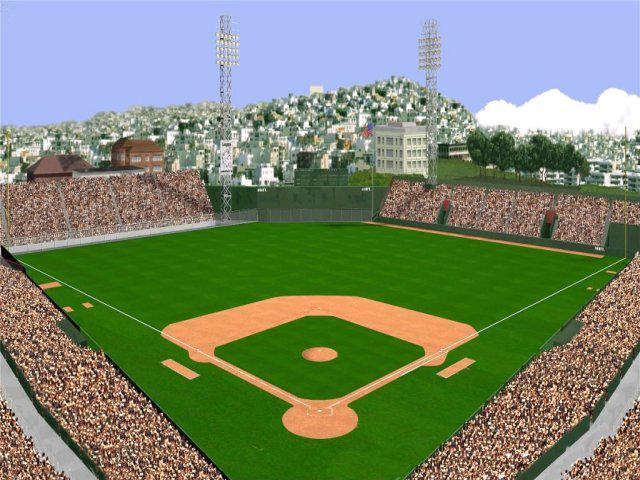 JEFF TONOLE ∑ Owner since October 4, 1962
Age 44 ∑ Ithaca, New York
jtonole@twcny.rr.com
I've been playing some form of fantasy baseball since I was five. You know, the kind where you throw the ball up in the air and "it's a fly ball off the bat of Reggie Jackson! Yastrzemski on the run in deep left center...and makes the catch!" (Maybe that was actually fantasy sportscasting.) Born and raised in the suburban wilds of Seattle, WA, I was 10 years old when major league baseball finally arrived in my hometown. We were so starved for pro sports that we were willing to watch a god-awful team in a godforsaken domed stadium -- and pay for the privilege. I went to college in Oregon, then spent most of the '90s in the Bay Area, where regular opportunities to freeze my ass off at the 'Stick somehow turned me into a Giants fan. I lived in Chicago for two years (South Side, holla!), then moved to my present home in upstate New York, where we are "centrally isolated" -- there are nine major league ballparks within a 6-hour drive of here, but none are closer than 4 hours away. Managing the Spiders allows me to satisfy my baseball jones and occasional Bay Area nostalgia at the same time.

INTERNATIONAL LEAGUE
Seattle Totems (AAA)

PREVIOUS OWNERS
John Nellis (1955-62)
8 seasons: 540-700 (.435)

Expansion team (1955)
WASHINGTON MONUMENTS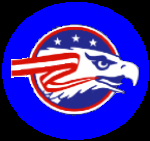 1952 Champions
1953 Champions
1954 Champions
1956 Champions
1970 Champions
1972 Champions
1971 Pennant

Griffith Stadium
(1911) 32,000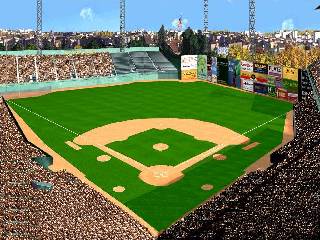 DOUG AITON ∑ Owner 1959-63, since July 1, 1964
Age 28 ∑ London, England
dougaiton@gmail.com
I hail from bonnie Scotland but now live in London, teaching social sciences at an international college. Red Sox fan - getting Fenway withdrawal (been almost six years) - been playing OOTP a good long time, playing in a number of leagues, all of which have long since ended. Enjoys a good bit of FM, and recommends everyone else plays as East Fife. Have run the Monuments roughly from when they started being really bad until now, when they are still really bad, with a one season break where someone else made them quite good.

INTERNATIONAL LEAGUE
Baltimore Terrapins (AAA)

PREVIOUS OWNERS
Jay Kaplan (1951-57)
5 seasons: 659-419 (.611)
Steven Giovanelli (1958-59)
2 seasons: 140-128 .522
Doug Aiton (1959-63)
4 seasons: 279-378 .438
Herb DeSpain (1964)
1 season: 47-32 .595